Speakers 2022 – Session III
---
Aleksandrs Cepilovs
Capability Building Officer eu-LISA
Dr Aleksandrs Cepilovs is a research officer at the European Union Agency for the Operational Management of Large-Scale IT Systems in the Area of Freedom, Security and Justice (eu-LISA) and a research fellow at Tallinn University of Technology, where he obtained his PhD in Public Administration/Technology Governance. Previously he has worked as a research fellow and project manager at Tallinn University of Technology and was a civil servant in Latvia.
---
InnoValor
ReadID provides trusted identity verification. It leverages what people already have: government-issued identity documents with contactless NFC chips and NFC-enabled smartphones. No additional hardware required. Reference customers include governmental organisations such as the Dutch police, Danish Digital Agency, and the UK Government for the EU settlement scheme, the world's most successful remote identity verification immigration programme.
ReadID is a product of InnoValor, a Dutch tech company, founded in 2013. InnoValor has a world-first security certification package comprising ISO27001, ISO27701, eIDAS QTP, eIDAS eID and SOC2 type 2.
Robin Smits
Global Sales Director ReadID
Robin Smits is responsible for the sales of the ReadID product at InnoValor, a research-based Dutch company founded in 2013. ReadID is the leading SaaS technology solution for NFC-based identity verification, servicing key customers in the public sector, finance, travel, HR, real estate and trust service providers.
Important focus in his role is accelerating the adoption of NFC across those industries where trust, security, scalability and conversion are the main drivers. Robin has over 20 years experience in international (channel) sales and business development, including start- & scale ups; especially around SaaS and mobile services at the forefront of innovation
---
iProov
iProov creates digital trust by securely authenticating remote individuals with face biometric verification using Genuine Presence Assurance®. Customers include the US Department of Homeland Security, Australian Tax Office, the UK Home Office, the NHS, GovTech Singapore and ING. Our technology verifies that an online user is the right person, a real person, and that they are authenticating right now – not an imposter or a machine-driven cyber-attack. This passive, effortless, face biometric verification technology is used for customer enrolment, authentication, and identity recovery. It can be accessed via any personal device or kiosk with a camera, and is critical in protecting against identity fraud, account takeover and other fraud attacks.
Andrew Bud
Chief Executive Officer, Founder
Andrew Bud CBE is the founder and CEO of iProov, the London-based provider of large-scale face-based authentication services to the private and public sectors worldwide. iProov has pioneered the delivery of Genuine Presence Assurance®, providing strong verification that an online user is real. Before starting iProov in 2012, he was at mBlox Inc. which he founded in London in 2000 and led to become the world's largest provider of commercial text messaging.
Previously he led innovations in the mobile communications industry in Britain and Italy. He is Fellow of the IET, Fellow of the Royal Academy of Engineering and a graduate in Engineering from Cambridge University.
---
Innovatrics
Innovatrics is an independent EU-based provider of trusted identity and biometric solutions for governments and enterprises.
Our algorithms consistently rank among the fastest and most accurate in fingerprint and face recognition. Since 2004, we have partnered with all types of organizations to build trusted and flexible biometric identification solutions benefiting more than a billion people worldwide.
Governments across four continents rely on our biometrics to restore trust in elections, remove friction in border control, create reliable civil identification services and empower criminal investigations.
Alejandro Aleman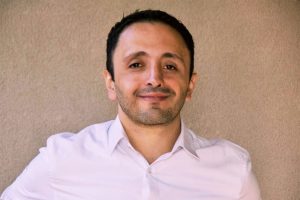 ABIS Solution Manager
Alejandro Alemán joined Innovatrics in 2016 and leverages his previous biometrics knowledge and cross-industry experiences with fintech, security and AI. As a Solution Manager, Alejandro deals with consultancy, data analysis, integration design, and the technical preparation of our biometric solutions.
You can also find him spearheading training courses to our integrators and end customers. Furthermore, he has delivered dozens of large scale biometric identification systems for different verticals in LATAM and EMEA.
---
SITA
SITA was established more than 70 years ago to facilitate the flow of air travel information. Since then, we have been at the heart of the travel and transportation sector, facilitating the passenger experience through stakeholder collaboration. In recent years, this need for collaboration and information / data sharing has accelerated, partially due to the ever-increasing volume of travellers, but also as a result of the rapid advances and acceptance of self-service and biometric technologies in the sector. We work with over 70 governments covering aspects of the interaction between traveller-carrier-government, from Travel Authorization to Risk Management solutions.
Andy Smith
Director, Government & Industry Relations
Andy Smith has been delivering IT solutions to the travel sector for over 25 years. Joining SITA in 2007, Andy has focused on driving innovation and collaboration for airlines, airports and government bodies.
Since 2012 Andy has represented SITA's Border Management business. In addition to promoting the effective use of passenger data, pre-clearance, risk assessment, border management and biometric solutions, Andy continues to champion the collaboration of all stakeholders within the industry. Andy now has a global role as Subject Matter Expert for Border Management, Immigration and Security solutions.
---
Augmentiq
AUGMENTIQ is a security innovation consultancy. We work internationally with government and industry to develop strategies, drive transformation and enhance operational performance to create powerful capabilities in border and transportation security.
Matthew Finn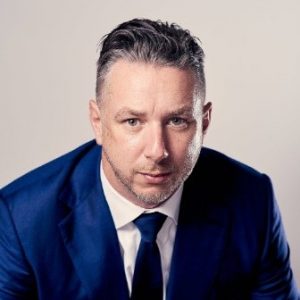 Chief Executive
Matthew has been working in the field of government security for 30 years. His career began at the International Telecommunication Union (ITU) where he served as a Security & Information Liaison Officer before taking up a post advising the Chief Executive Board of the United Nations in New York. Today, Matthew advises ministers, government officials and the leadership teams of many of the industry's highest profile security companies.
He is also a regular commentator on security and terrorism-related issues in the media. Outside of work, Matthew helps rescue and rehabilitate large working dogs (Dogue de Bordeaux), and is a certified diving instructor, specializing in search and rescue.