Speakers 2022 – Session II
---
Christophe Abraham
Head of Operational Engineering, French Forensic Police (SNPS)
Christophe Abraham is an innovative project manager for the French forensic police and a member of the national operational units. He is responsible for the development of mobile biometric capture, which is a major challenge for the French internal security forces.
---
Javier Galbally
Senior Capability Building Officer – Research and Development
Dr. Javier Galbally received the M.Sc. degree in Electrical Engineering from the Universidad de Cantabria, Spain, in 2005, and the Ph.D. degree in Electrical Engineering and Computer Science from the Universidad Auta de Madrid, Spain, in 2009, where he was an Assistant Professor until 2012. In 2013, he joined the European Commission in DG Joint Research Centre, where he worked as a Scientific Officer until 2022 when he joined the Capability Building Sector at eu-LISA. His research interests are mainly focused on the security and performance evaluation of biometric systems, pattern and biometric recognition. He has authored more than 100 scientific publications most of them in the field of biometrics that have produced over 5000 citations.
---
ISORG
Isorg is a pioneer in organic and printed electronics for large area photodetectors and image sensors. It offers a new generation of high-performance imagers with the capability for easy integration into systems with various shapes or form factors. Its flexible image sensors have application in consumer electronics, ID security and access control, IoT and medical devices. In 2016, it launched the first worldwide proof-of-concept of a large-sized high-resolution (500 dpi) flexible plastic fingerprint sensor for biometric security and other applications. Created in 2010 and partnering with CEA-Liten, a leading French innovation center for new energy technologies and nanomaterials, Isorg has raised €47.8M (approx. $58.4M) in three financing rounds.
Jennifer Aflalo
Program Manager | Biometry Security & Identity
Jennifer Aflalo is Program Manager in Isorg. She has been working for over 10 years on developing and producing organic based devices such as organic photovoltaic (OPV) cells and organic photodiodes (OPD). She has been part of several European and research projects for the integration of OPD based sensor for Xray imaging or vein recognition application. Her focus is now on managing the integration of OPD sensors into fingerprint scanners (small and large area) for the security market.
---
Jenetric GmbH
JENETRIC are experts in digital fingerprint capturing. We develop and manufacture biometric most advanced fingerprint scanners that meet today's requirements for simplicity, mobility and multipurpose usage. We focus not only on technical parameters, but much more on a noticeable simplification of fingerprint capturing for operators and users. The broad spectra of today's applications for fingerprints require devices that can be used regardless of the language, culture and education of the users. Our LIVETOUCH QUATTRO, LIVETOUCH QUATTRO Compact and LIVETOUCH Flipcase fingerprint scanners represent a new class of compact and user-friendly fingerprint scanners that simplify and improve the fingerprint capture process.
Ondrej Adamek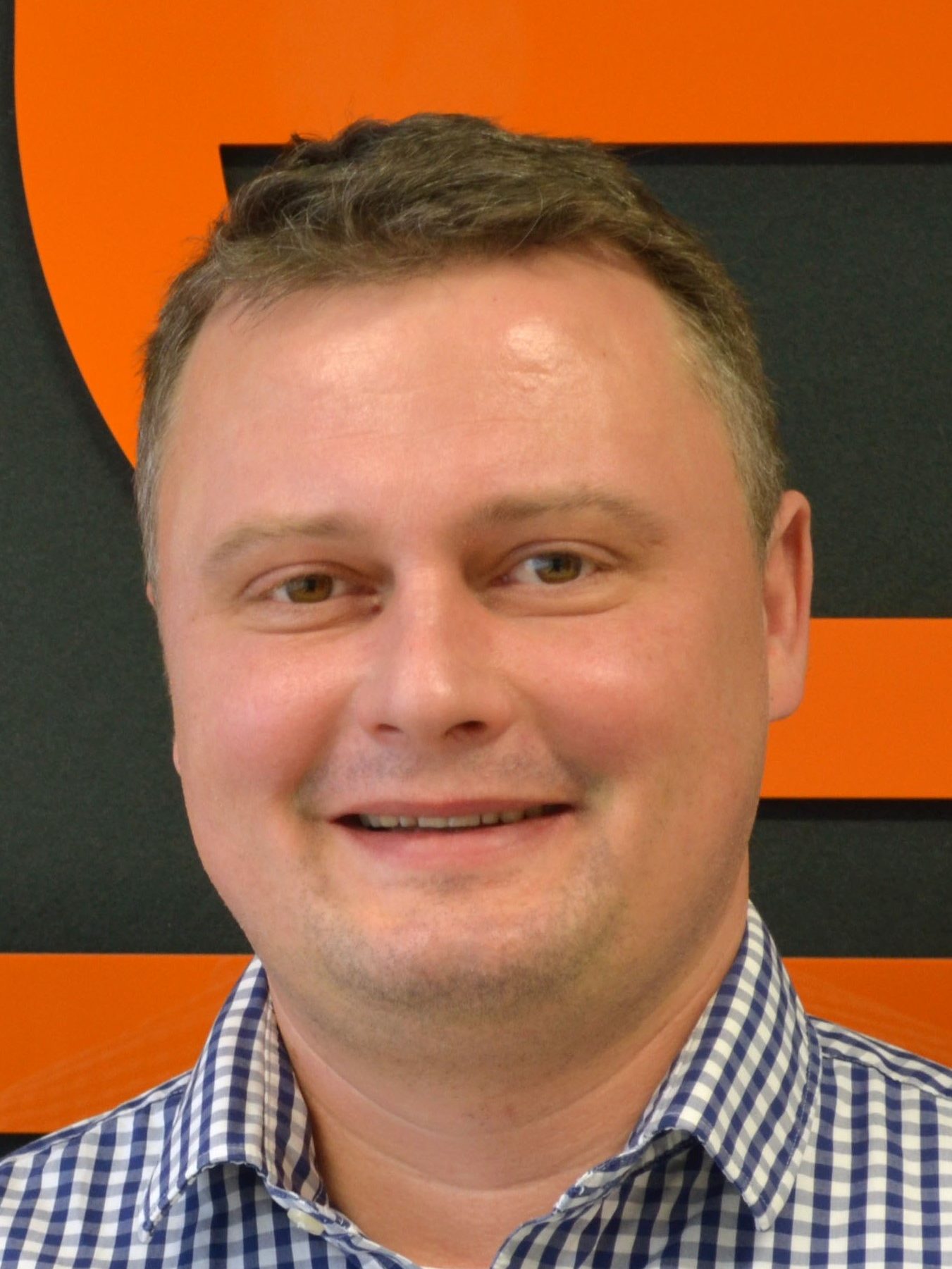 Sales Manager
Ondrej Adamek is a sales manager working in the biometric field since 2014. His expertise is in fingerprint biometrics in both government and commercial sales. Ondrej is currently representing JENETRIC as a sales manager, responsible for Eastern and South Eastern Europe.
---
NTT DATA
NTT DATA, part of the NTT Group, is an innovative global IT and business services company headquartered in Tokyo. The company supports clients in their transformation process through consulting, industry solutions, business process services, digital and IT modernisation and managed services.
NTT DATA enables them and society as a whole, to move confidently into the digital future. The company demonstrates its commitment to the long-term success of its clients by combining global reach with local focus to work with them in over 50 countries around the world. To discover more, visit nttdata.com.
Cedric Lemmonier
Project Manager in Public Safety & Defense
Cédric Lemonnier is a project manager working in the Public Safety & Defence since 2006, before joining NTTDATA EMEAL he participated in the implementation of an Electronic warfare system for Spain Ministry of Defence and for NCIA as a consultant. Now he is focusing on Smart border management area, collaborating with FRONTEX, eu-LISA and Spanish Ministry of Interior.
Jose Miguel Diestre
Knowledge expert in Public Safety & Defense
More than 20 years of experience in Information Technology developing my activity in different companies and sectors, now in Public Safety & Defense, leading Digital Identity and supporting Business Development and Operations in NTT Data, specially focused on Border control solutions.
---
Marcel Grimmer
PhD student researcher NTNU
Marcel Grimmer received his B.Sc. and M.Sc.degrees in Applied Mathematics and Data Science from the University of Applied Sciences Darmstadt in 2018 and 2020. Since 2021 he has been a PhD student member of the Norwegian Biometrics Laboratory at the Norwegian University of Science and Technology (NTNU). His active research is focused on the generation of synthetic face images with a particular focus on generating mated and non-mated samples in the context of face recognition systems.
---
IDEMIA
IDEMIA, the global leader in Augmented Identity, provides a trusted environment, enabling citizens to perform daily activities, such as pay, connect, travel, both online and in person. IDEMIA places the customer, the consumer and citizens at the very heart of everything. We aim at combining security, convenience, the human factor and continuity in a single, fully integrated and unique value proposition: "Augmented Identity". As the world leader in biometric solutions, IDEMIA draws on 40 years of strong relationships with governments. We provide biometric technologies, combined with artificial intelligence and video analytics that are interoperable with our identity systems and devices.
Vincent Bouatou
Deputy Director Strategic Innovations
An expert in biometric technology with 20+ years of industry experience, Vincent Bouatou has led several research & development programs dedicated to developing biometric technology. He also holds a number of patents in the field of biometrics and other identification technologies.
Starting 2010, has focused on Technology Strategy, Innovation and Business Development, bringing IDEMIA technologies to new verticals focusing on value creation for IDEMIA customers worldwide.
He graduated from Ecole Polytechnique in 1999 (X96) and Telecom Paristech in 2001, two French engineering schools focusing on information technologies.
---